Welcome to Brookton District High School
Thank you for visiting our website. We hope it will give you an understanding and a glimpse of our wonderful school and community.
Our Vision: To empower students to develop the skills, knowledge and attributes to become resilient, considerate students who make positive contributions to the society in which they live.
At Brookton DHS we have high expectations for our students' education. We value a Safe, Organised, Achieving and Respectful learning environment in which students can S.O.A.R. We encourage and explicitly teach positive behaviours throughout the school where all students can be engaged and successful. We value an explicit teaching approach in every classroom that clearly demonstrates and reinforces the literacy and numeracy skills students need to be successful and confident in life. Brookton DHS values a strong connection to our diverse school community that celebrates and welcomes all cultures in our classrooms. In the heart of the Avon Valley, Brookton DHS has celebrated over 100 years of service to the children and families of Brookton.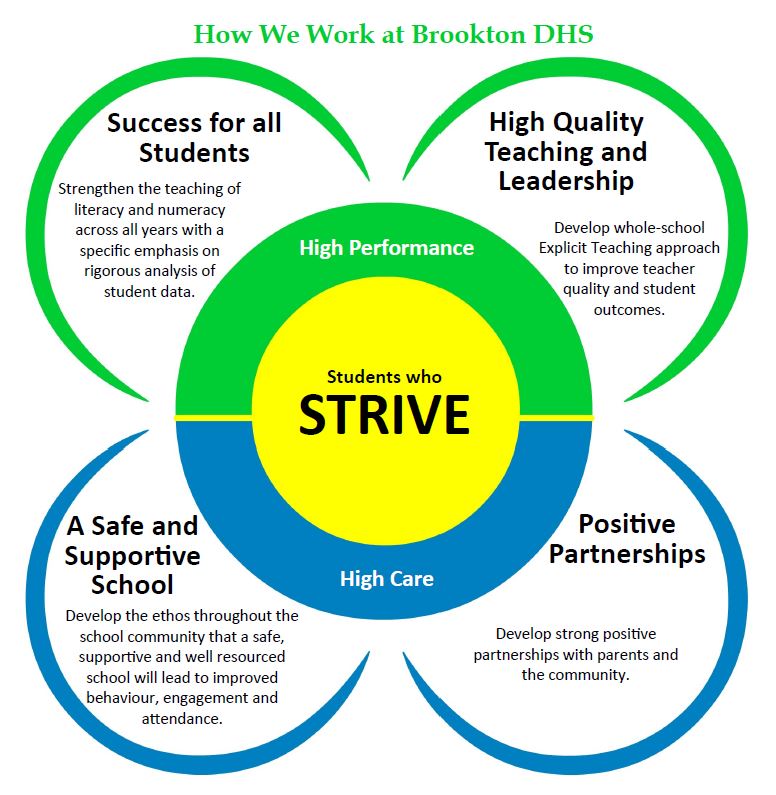 We value a student first approach at Brookton DHS. Students are at the centre of every decision we make. Please feel free to contact myself or my amazing office staff during office hours (8.30am to 4.00pm) on 9642 5000 for any enquiries.
Thank you
Karen Tabner
Principal